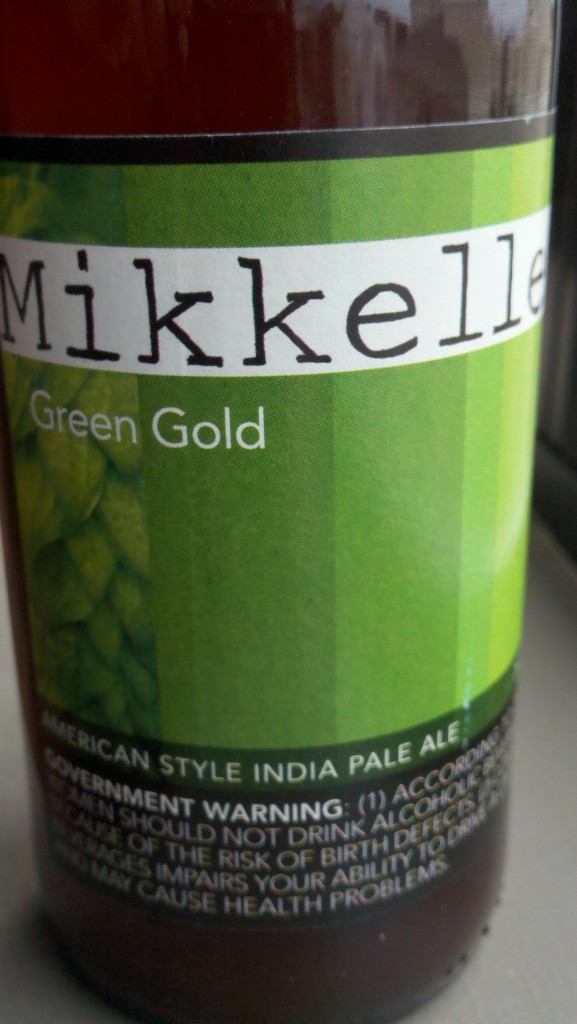 Mikkeller does not have a brewery of their own, but are extremely prolific.  Especially when it comes to IPAs .  There are currently 10 single hopped IPAs for you to track down, plus the Brewdog collaboration. Here is your next Mikkeller IPA – Green Gold.
Commercial Description:
The second IPA from Mikkeller is not afraid of living up to its name. The hops are aromatic, American and aggressive, and leaves you no doubt about what you're enjoying. Cheers!
Beer Rundown:
Style: American IPA
Hops: Simcoe, Cascade, Amarillo
Malts: Pilsner, Munich, Caramunich
Taste Expectations: Sticky citrus & pine hops.  Light sweet malts to balance.
Availability:
7% ABV
Looking for this? Mink's Package, Hop City, Green's. Have it? Comment