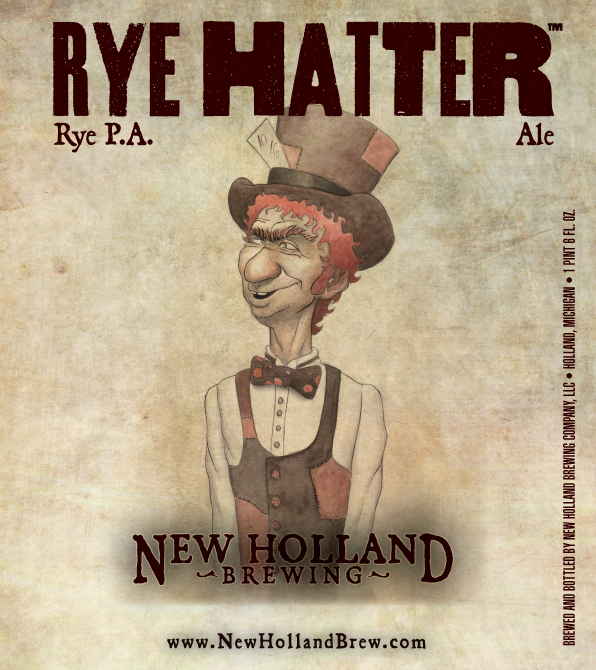 New Holland Brewing (SOME WHERE) is releasing the rye variation of of their popular "Mad Hatter" IPA again in May, 2011.  Released just once before last year – Rye Hatter is choc full of rye malt.
From New Holland:
This beer showcases it's grain-bill, made up of rye and barley malt. The rye adds a slight spiciness to the caramel-malt base, while also creating a creamy texture. Dry-hopping contributes a fresh citrus finish.
Availability: 22oz bombers. Draft. Vintage dated.  Late Spring seasonal.
Food Pairings: Blue cheese, blackened seafood, herb-roasted poultry.
Arrival: Late May, 2011.  (New Holland markets)
5.1% ABV
53 IBUs