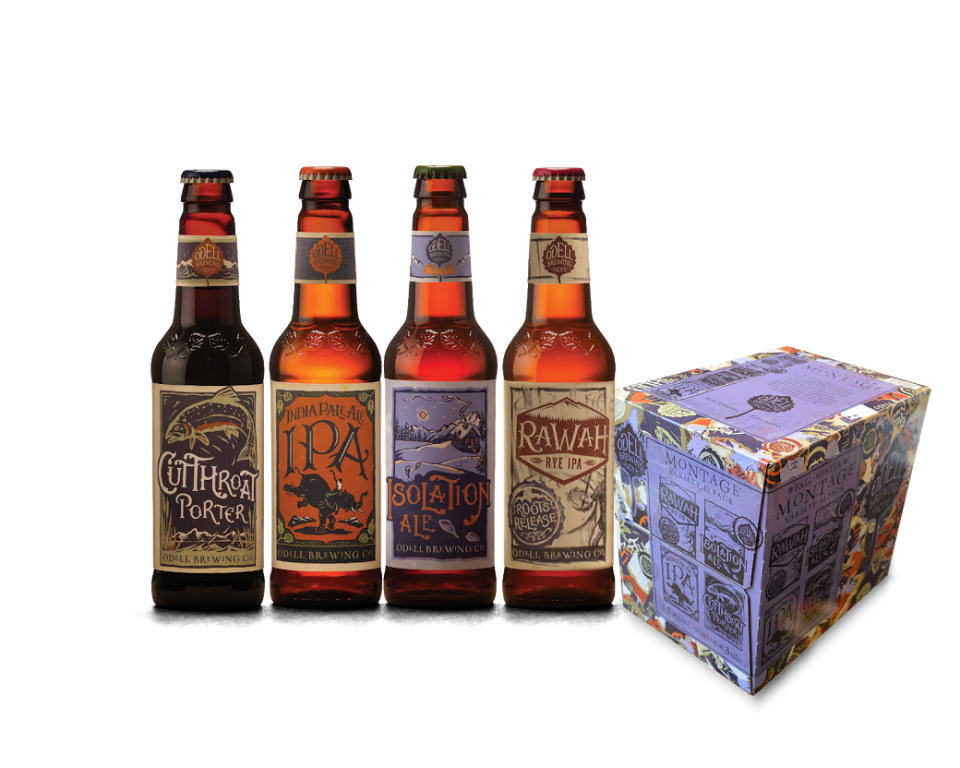 Odell Brewing has released its Fall-Winter Montage Variety 12-pack this month, featuring the experimental Rawah Rye IPA alongside year-round staples, IPA, Cutthroat Porter, and the seasonal Isolation Ale.
The exploratory beers are a part of the Odell  "Roots Release" series featuring rare seasonal brews. The newest addition to the Odell Roots Release, Rajah Rye IPA, is a blend of rye spice with peach, citrus and peppery flavors derived from the special hops.
The Odell seasonal 12-pack will include the Rawah Rye IPA, and can be found in any of the brewery's 12-state distribution areas from now until the end of the year.
Style: Rye IPA
Availability: 12oz Bottles, September- December, Seasonal
Release: September, 2015
???% ABV