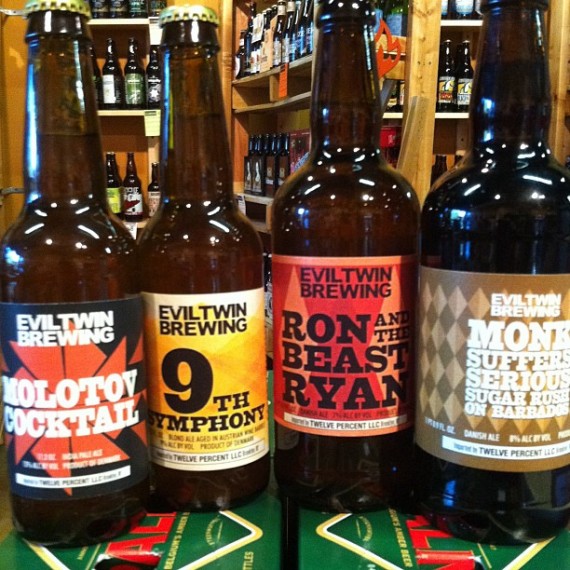 New Evil Twin beers arrive stateside:
Molotov Cocktail. Imperial IPA, 13% ABV.  A literal explosion of hops in your mouth.
9th Symphony – Blonde Ale aged in Austrian wine barrels. 9% ABV
Ron and the Beast Ryan – Saison, 7%. Evil Twin's Ryan & The Beaster Bunny brewed with Jolly Pumpkin Brett.
Evil Twin Monk Suffers Serious Sugar Rush On Barbados –  Belgian Strong Ale, 8% ABV. Belgian ale infused with local muscovado sugar, aka Barbados sugar.
pic: @aleyeahbeer