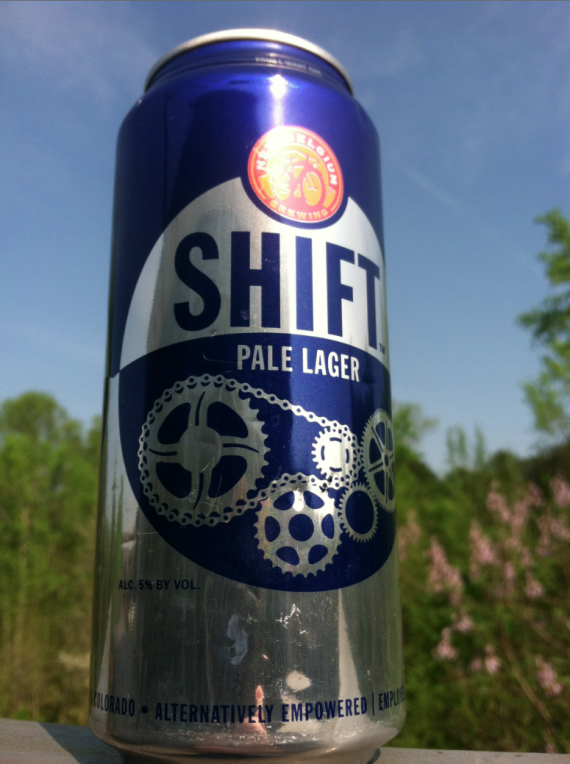 New Belgium's newest can offering is now hitting shelves.  Shift Pale Lager is ready for your hot weather consumption.  Shift is a light bodied lager brewed with Nelson Sauvin hops from New Zealeand.  Those hops give you a nice tropical, fruity flavor – much like the Sauvignon wine grape lends to wine.  Nelson hops really shine in a lager.
Shift is very approachable at just 5% ABV.  It is solely available in 16 oz tallboys, a flavorful pint of lager you can take anywhere.  New Belgium just bought a spiffy new canning line (selling the old one to Cigar City Brewing in Tampa, FL).  Shift is joined by a few more tallboy counterparts – Fat Tire, and Ranger IPA.  Cans are really blowing up in the U.S..
Style: Lager
Hops: Target, Nelson Sauvin, Liberty, Cascade
Malts:  Pale, Munich, C-80
Taste Expectations: Nice crisp malt flavor, light hops, floral & tropical.  Refreshing.
Availability: 16oz cans (only), Year round.
5% ABV