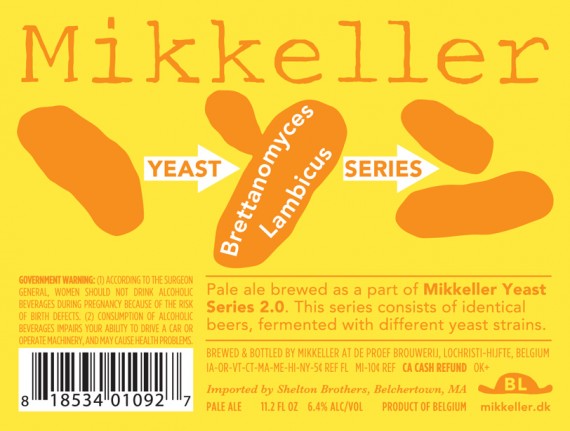 Mikkeller is rebooting the yeast series again, using an identical pale ale base, and different yeasts.  It's a lot like the single hop series, using the same base IPA recipe and 19 different hops.
About Brettanomyces Lambicus:
The yeast strain is pungent and strong. Known to give the beer "horse blanket" flavors, spice, and some smokey flavor.  Used in lambic style beers.
Availability: 11.2 oz bottles
Arrival: TBA
6.4% ABV