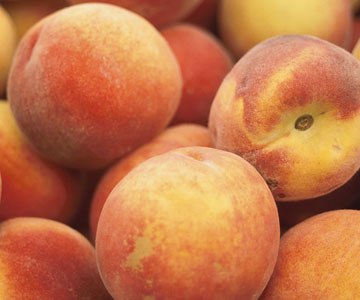 It's almost time for Midnight Project #4 – the collaborative project between Terrapin & Left Hand Brewing.  As mentioned before, this years edition features peaches! From Terrapin's recent newsletter:
The magic between Terrapin and Left Hand began in 2008 after a beer festival, around midnight, when the two companies decided to do an annual collaborative brew. This July we are once again teaming up to create the next volume of the Midnight Project series. This year's collaboration has an agricultural theme featuring a product both states are known for…peaches! The 'Peaotch' is a peachy ale that is sure to please.
Ro Guenzel from Left Hand was in Athens, GA the last week of July to brew the new fuzzy ale.  Finishing the trip at Brick Store Pub, the birthplace of the project of course.
Arrival: TBD
"Peotch" joins Terra-Rye'ZD, Depth Charge, & Oxymoron in the series