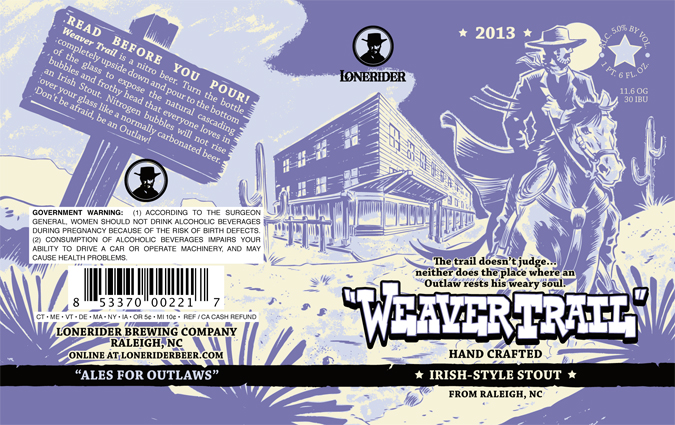 Everyone's favorite outlaw brewery Lonerider (Raleigh, NC) is looking to release a nitro stout bottle this year. Left Hand Brewing made a craft beer splash with the release of Nitro Milk Stout bottles at 2011's Great American Beer Festival.
Weaver Trail is an irish style dry stout, absolutely meant to be poured into a glass.
Weaver Trail is a nitro beer. Turnt he bottle completely upside down and pour to the bottom of the glass to expose the natural cascading bubbles and frothy head that everyone loves in an Irish Stout. Nitrogen bubbles will not rise over your glass like a normally carbonated beer. Don't be afraid! Be an Outlaw!
Style: Irish Stout (Nitro)
Availability: 22oz bottles
Arrival: TBA
5% ABV,  30 IBUS