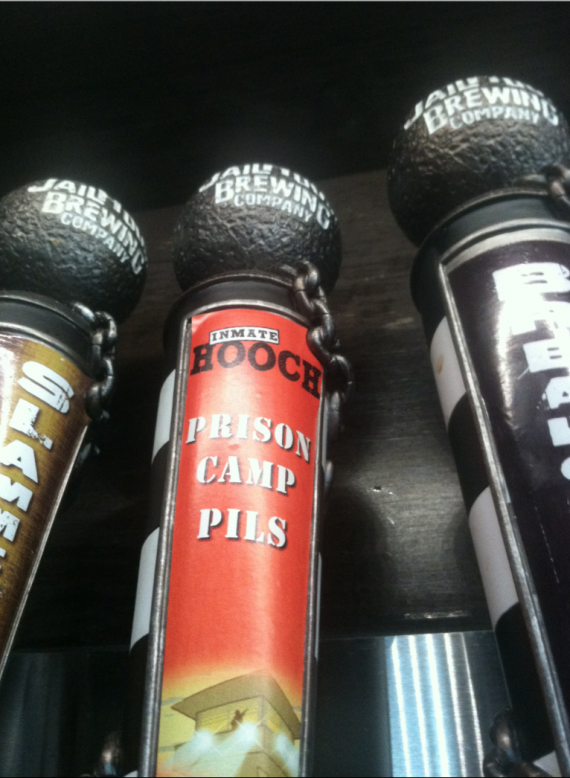 Last evening, Jailhouse Brewing (Hampton, GA) released their 14th beer, Prison Camp Pils. Brewery founder and brewmaster Glenn Golden stepped aside and let the employees brew this release – part of the Inmate Hooch Series.  The employees took the brewhouse to create an easy drinking, hot weather brew as Atlanta temperatures look to hit 100 degrees this week.
The entire jailhouse staff and its fans hit Taco Mac Metropolis to celebrate the release.  The story of Pils goes a little something like this – "While the Warden was out on the links, the inmates broke out of their cells and into the brew house. They framed up a recipe for an American Pilsner: crisp, clean and inviting."  Above: BSJ, Ale Sharpton and the Jailhouse inmates.
The result?  A damn drinkable pilsner (especially for summer.) Really, clean & crisp. Not easy to stop drinking once you start.
Style: Pilsner
Availability: 22oz bombers, Draft.
5.5% ABV, 25 IBUS
Read More: Jailhouse Brewing