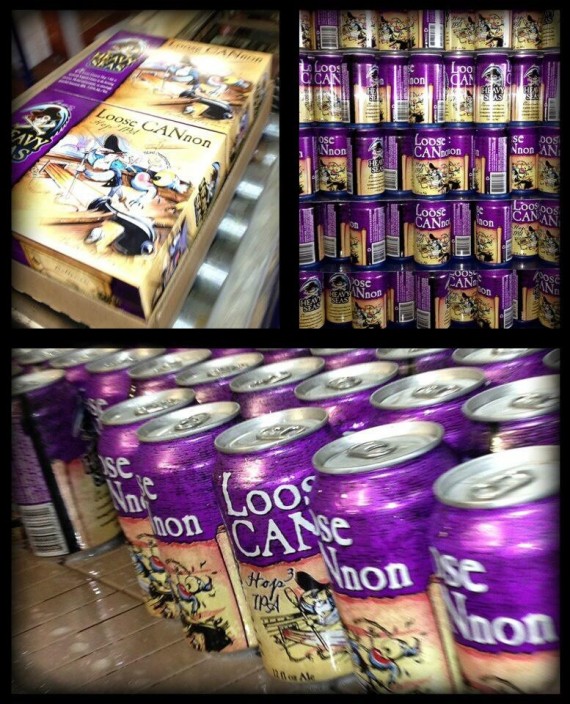 Heavy Seas (Baltimore, MD) in now officially in the canning biz. Loose CANnon, the brewery's hop bomb of an IPA has a new metal home. This is the first time any Heavy Seas brew has been canned, so you can imagine the brewery's excitement.
Expect to see 12oz/12 packs of these hoppy bad boys in the coming weeks. Throw of few in your bag, and get outside.
Style: IPA
Hops: Warrior, Simcoe, Palisade, Centennial
Malts: 2 Row, Caramalt, Munich
Availability: 12oz bottles, Draft, Cask, 12oz cans. Year Round
7.25% ABV
Expect a lower ABV edition of Davy Jones Lager, and Arghhtoberfest! coming soon to cans too.
Read more: Canned Craft Beer