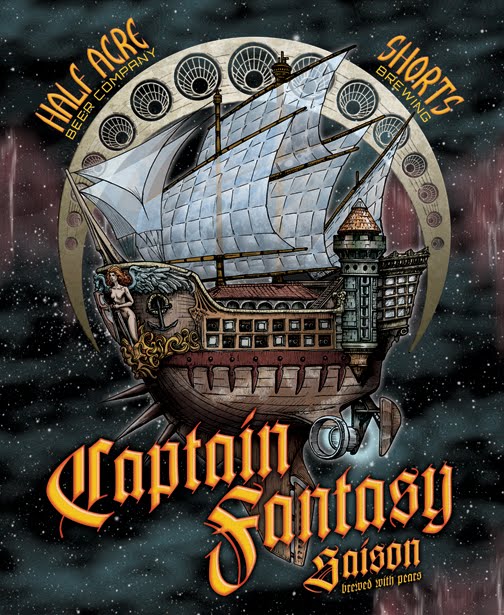 Half Acre Brewing (Chicago, IL) announced today they are collaborating with Shorts Brewing (Bellaire, MI).   Having just acquired some saison yeast – Half Acre is stepping up to the plate with 2 saisons.
Captain Fantasy
This is the collaboration with Shorts.  Both breweries will brew identical recipes at each of their locations, with their own labels.  The saison is brewed with pears and Soriachi Ace hops.   22oz bombers, growler fills.   Brew day is this Friday in Chi Town.
Dripping Saison
Half Acre's in house departure from their saison house strain yeast.  Dripping is meant to be an easy drinking summer beer, of lower abv.  They threw the term session out there.  This beer will be draft only.