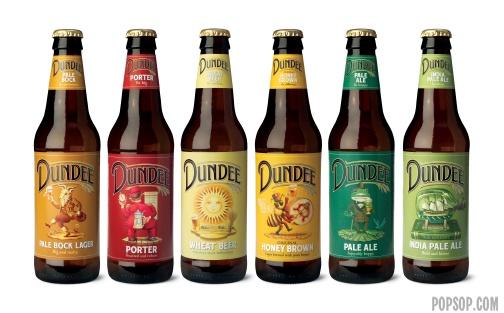 Tonight's free tasting at Octane Coffee features beers from Dundee Ales & Lagers.  Dundee is based out of Rochester, NY.   Come explore this brewery absolutely free.   Here's the lineup –
IPA – 6.3% ABV.  Columbus, Chinook, Willamette hops.  Caramel 60 & Crystal 70 malts.  Spicy & hoppy.
Kolsch – 5.6% ABV.  Not a lot of American brewed Kolsch on the market.  This brew has Mt Hood,Galena  and Hallertau hops with wheat malts.
Stout – 5.8% ABV.  Rich beer with chocolate and coffee flavors.  Galena hops, with big malt bill: Chocolate, Coffee, Caramel 60 & Roast Barley.
Pale Bock – 6.5% ABV.  Yeah, the name is confusing.  It's a German Maibock.  (Spring bock.) A light version of your bock beer. Simple ingredients – Magnum, Czech Saaz hops.  Lager yeast.  Crisp and malty sweet.
I will be running this tasting starting at 5:30 pm!  See you at Octane! It's free. Seriously. Don't be stupid. As always, this tasting is brought to you by Hop City Craft Beer & Wine!
Octane Coffee
1009-b Marietta Street Northwest
Atlanta, GA