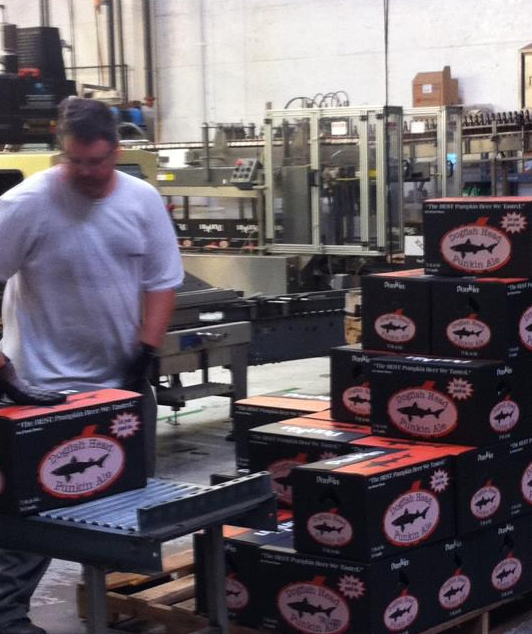 Dogfish Head's Punkin Ale is on the way.  Another wildly popular pumpkin beer returns for a new season. First released in 1994.
A full-bodied brown ale with smooth hints of pumpkin and brown sugar. We brew our Punkin Ale with pumpkin meat, organic brown sugar and spices. This is the perfect beer to warm-up with, as the season cools.
Style: Pumpkin
Availability: 12oz bottles, Draft.
7% ABV, 28 IBUs
The beer is named for the famous "Punkin Chunkin" that takes place on Thanksgiving night. Basically, it's how far can you shoot a pumpkin. Engineering at it's finest. Check the video below.
;