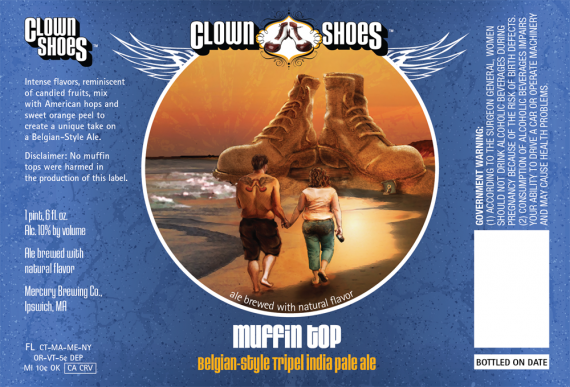 The next Clown Shoes Beer release (post drama) is Muffin Top.  Just brewed over the weekend, Muffin Top was in planning, even before one of the girls at BeerAdvocate.com lashed out against the company's labeling.  Muffin (ha, makes me giggle) will be a Belgian style tripel IPA, clocking in at a chubby 10% ABV.
Label:
Intense flavors, reminiscent of candied fruits, mix with American hops and sweet orange peel to create a unique take on a Belgian Style Ale.  
 Disclaimer: No muffin tops were harmed in the production of this label. 
Release Date: Late Fall, 2011. (Tentative)