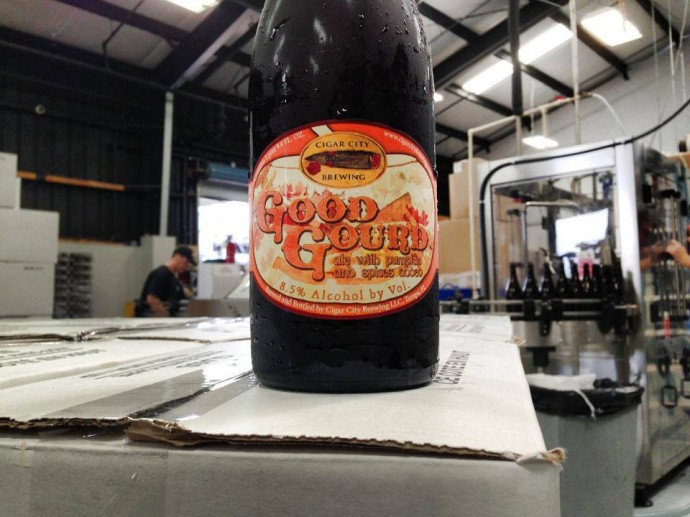 Cigar City Good Gourd has returned for the 2013 "fall" season. The pumpkin brew uses cloves, nutmeg, allspice, & cinnamon for for spicing.
This high gravity gob of gourd-y goodness incorporates pumpkin in the mashing process and then gets wicked with the spices including Ceylon cinnamon, Jamaican all spice, Zanzibar cloves and nutmeg. 
Style: Pumpkin Beer
Availability: 750 ml bottles.
8.5% ABV