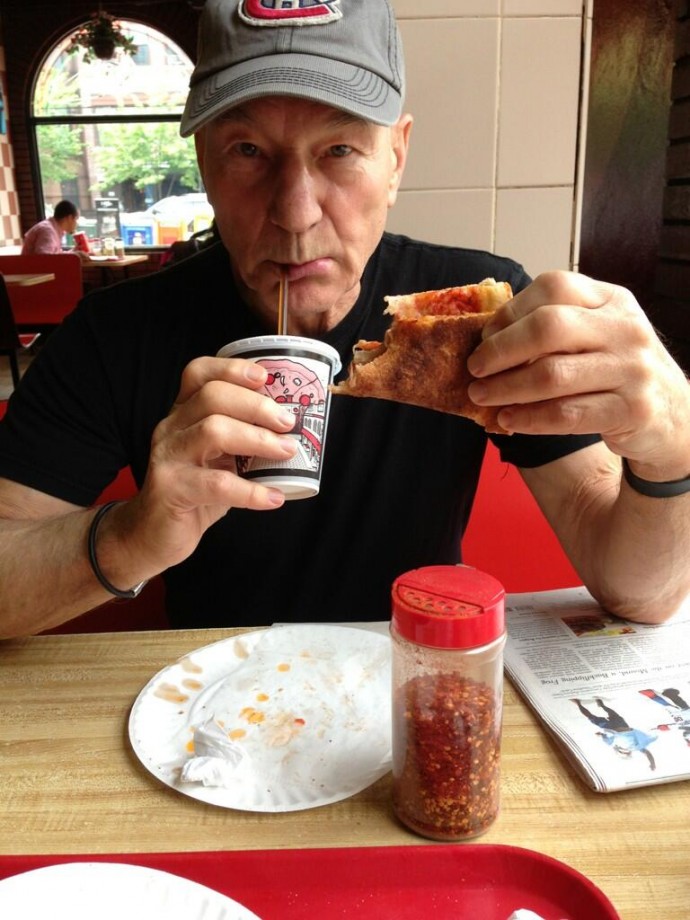 Patrick Stewart (Captain Picard!) has had an interesting first this year – a slice of pizza. Odd sounding right? He tweeted a week or so ago of him eating his first slice of pizza. That's the first time in 72 years. Seem impossible? A little digging reveals what Sir Stewart said to New York Magazine about the ordeal.
"But nevertheless, this was my first slice of pizza, which I was only eating because my fiancée and I were a little hung-over yesterday morning and she said what we need is pizza and a soothing drink – and she was right. It solved the problem.
I have to say that I am beyond fascinated with what led to the hangover.