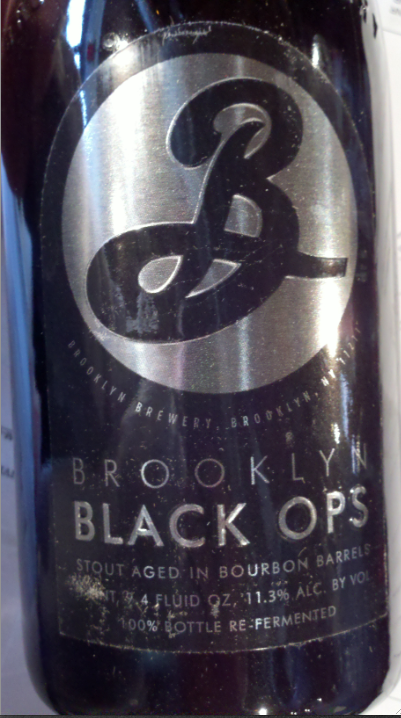 It's here. One of Brooklyn Brewing's rarest beers- Black Ops.  Take an imperial stout, age it in bourbon barrels, bottle it flat, then add a champagne yeast for bottle conditioning.  It is a tasty no brainer.
Brooklyn Black Ops does not exist. However, if it did exist, it would be a robust stout concocted by the Brooklyn brewing team under cover of secrecy and hidden from everyone else at the brewery. Supposedly "Black ops" was aged for four months in bourbon barrels, bottled flat, and re-fermented with Champagne yeast, creating big chocolate and coffee flavors with a rich underpinning of vanilla-like oat notes. They say there are only 1,000 cases. We have no idea what they're talking about."
Style: Russian Imperial Stout (Barrel aged)
Taste Expectations: Vanilla, chocolate, oak, touch of coffee.  Lets not complicate it.
Availability: 22oz bottles.  Corked, caged.  1000 cases total.
10% ABV
Looking for this? Green's, Hop City, Tower, Mink's Package. Porter Beer Bar. More to follow.