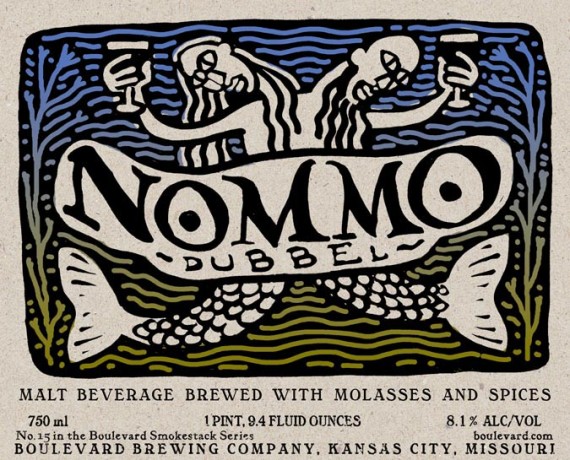 Boulevard Brewing (Kansas City, MO) is adding a Belgian inspired offering to their Smokestack lineup this year – Nommo. The series – so named by the 19th century stack that is above the original brewery has another Belgian counterpart – Long Strange Tripel.  Nommo is brewed with molasses and spices.
Label:
Dubbel is an ale style developed in the Middle Ages by Belgian Trappists, a style enjoyed today by a growing number of enthusiasts worldwide.  So for so good, you say but what about Nommo? The Nommo are ancestral spirits worshiped by the Dogon tribe of the West African nation of Mali meaning "to make one drink."  Seriously.  Our Nommo Dubbel has a brilliant deep amber color and a sweet caramel malt profile.  This ale showcases the coriander, cinnamon, and star anise used in the kettle, complementing them with clove and banana notes contributed by the Belgian yeast
Style: Dubbel
Availability: 750ml bottles.
Arrival: TBD
8.1% ABV