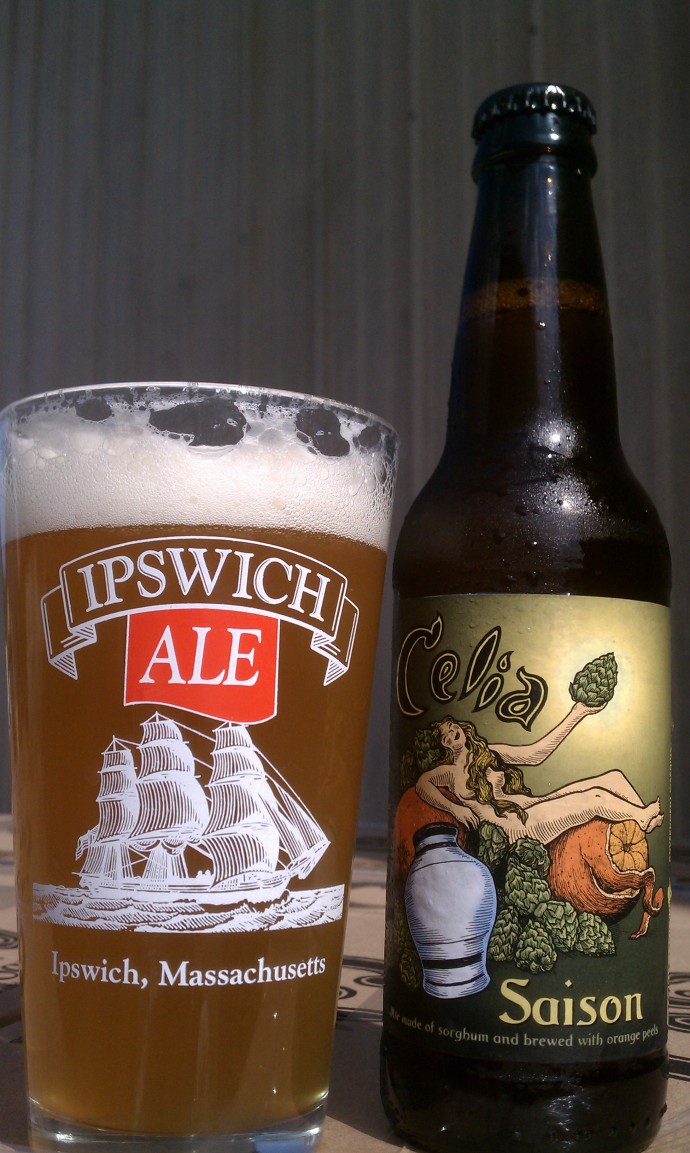 The Alchemist (Woodbury, VT) may be one of the few breweries in the U.S. to have gained so much fame with one beer. Every since severe flooding destroyed John Kimmich's brewpub, highly touted Heady Topper is the only and only beer produced at the the Alchemist canning facility.
Heady Topper isn't The Alchemist's only beer though of course. Kimmich's wife and brewing partner Jen, was diagnosed with celiac disease a few years ago. (Makes gluten the enemy of your digestive system.) There's a way around that in brewing, that's using grain without evil gluten. That's the inspiration for Celia Saison, brewed with sorghum. A gold medal winning gluten free saison.
Ipswich Brewery recently created a commercial batch of Celia Saison on John's behalf. Now, he has sold the recipe to Ipswich, and will now officially be an Ipswich product.
The artwork will be the same, but now with the Ipswich logo. Look for 4 packs of this brew in Ipswich markets. Gluten free drinkers, this is great news.
Style: Saison (w/ Orange Peels, Gluten Free)
Availability: 12oz bottles