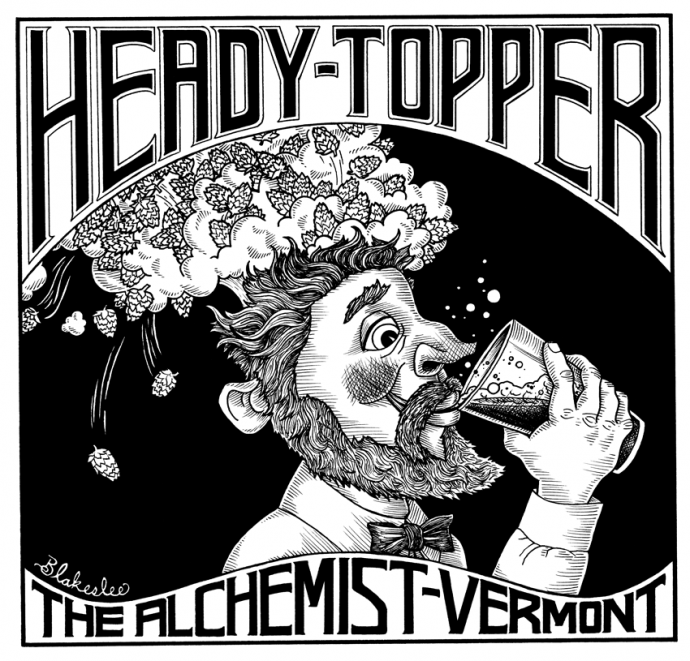 I never thought I would see this (in beer) but it just happened. A craft beer, named Heady Topper by The Alchemist, has created an "Authorized Retailer" sticker. The black market sales what is considered among the best beers in the world has grown exponentially.
Interestingly enough, Heady Topper is the only beer they brew. (Since flooding destroyed the brewpub). Thanks to this demand, John Kimmich's brewery has a decal you can display showing that you legally receive this beer for retail sale.  It makes me think of those mall cellphone places or knock off Apple Retailers.
So where can you buy Heady Topper now? The brewery in Waterbury, Vermont or these hoppy retailers.