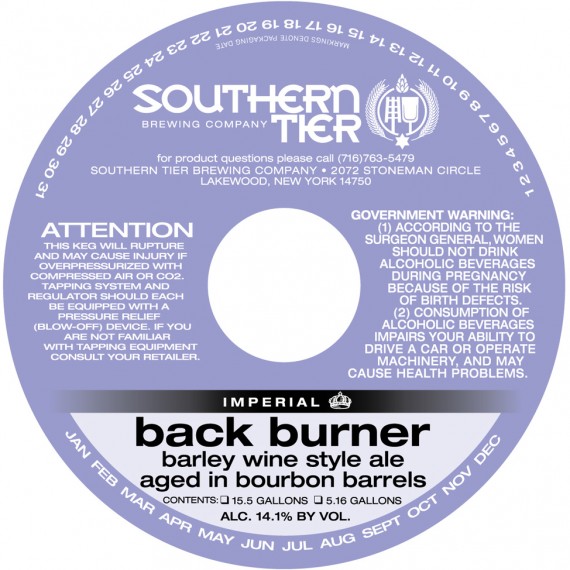 Southern Tier Bourbon Barrel Back Burner.  Pretty self explanatory.  The Lakewood, New York based brewery took their barley wine and aged in bourbon.  Check out the abv on it!
Style: Barleywine (Barrel Aged)
Availability: Draft only, as of 1/23/12
Arrival: TBA
14.1% ABV 
note: The above is tentative.  Subject to change at whim of the brewer, the beer, or the barrel.