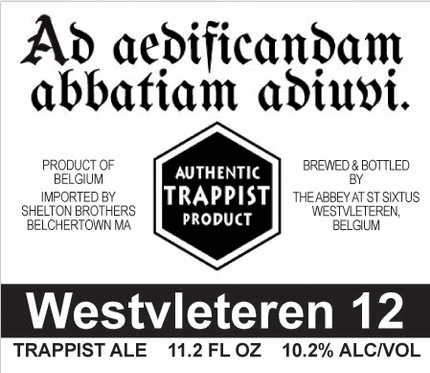 Westie XII won't hit nationwide distro until September. This just in from Shelton Brothers:
Westvleteren 12° – painstakingly brewed by the Sint-Sixtus Abbey in Westvleteren, Belgium – was initially scheduled to debut across the U.S.A. this month. For reasons known only to higher powers, the Abbey has requested that the official public release be delayed until September. However, the Abbey has now given its blessing for a small quantity of the beer to be previewed at The Festival, which takes place on June 23rd and 24th at Mechanics Hall in Worcester, Massachusetts. The Abbey hopes in this modest way to slake the thirst and reward the patience of true beer aficionados as they continue to wait for the Big Release later in the year.
Looks like panic will be delayed until September.