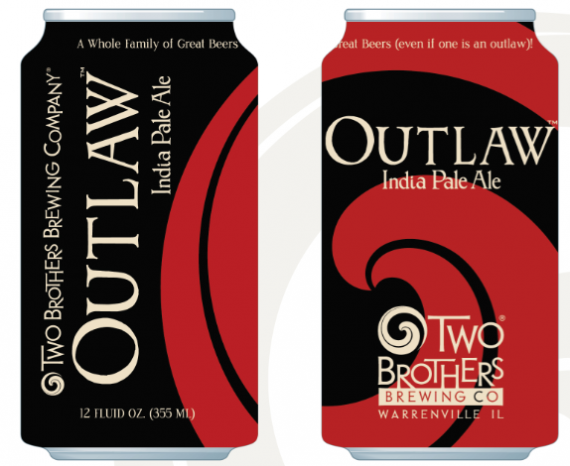 The first cans from Two Brothers Brewing (Warrenville, IL) will roll off the line in April.  The brewery just purchased a canning line, and will start with Outlaw IPA.
 Excited for the new opportunities that cans will bring, Co-founder Jason Ebel says, "I look forward to enjoying Outlaw on the golf course and while fishing this summer. Cans are a convenient package to take just about anywhere with you."
Jim and Jason Ebel founded the brewery in 1996.  The 40,000 square foot brewery is 30 miles south of Chicago.
Style: IPA
Availability: 12oz bottles, 12oz cans, Draft.  Year round.
Distribution Area:  IL, OH, IN, NY, MN
6.5% ABV