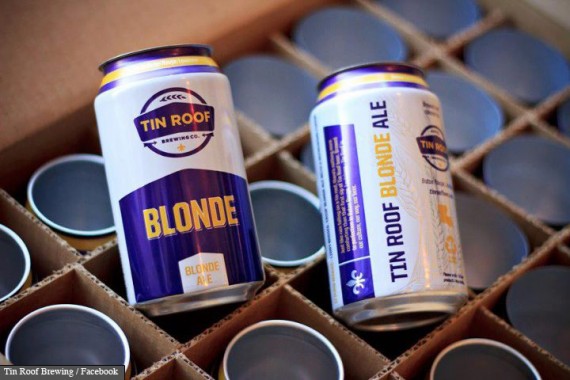 Tin Roof Brewing (Baton Rouge, LA) is shipping Blonde in cans for the first time this week.  Blonde follows Amber in the brewery's can lineup.  Expect Voodoo Bengal Pale Ale soon.
Tin Roof Blonde Ale is a light-bodied, crisp American Blonde Ale with a wonderfully refreshing finish. Pairs well with virtually everything.  You name it…pizza, crawfish, poboys, etc.  If the food is good, Tin Roof Blonde Ale will enhance it.  If it isn't good, we still recommend drinking a TinRoof Blonde Ale.
Style: Blonde Ale
Hops: Glacier
Availability: 12 oz cans, Draft.
4.5% ABV, 18 IBUs