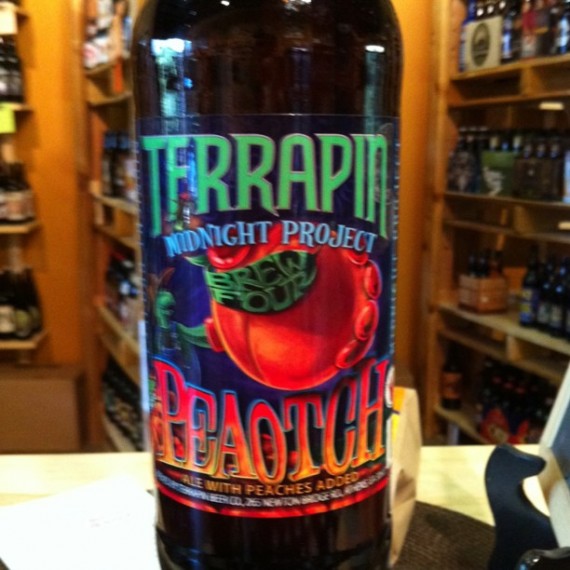 Terrapin & Left Hand Brewing's Peaotch arrives!  This 4th edition of the Midnight Project is fruit (namely peaches) offering.  Most people weren't aware until this collaboration that Colorado is known for their peaches.  Georgia and Colorado peaches were used in Peotch!  Brewed in Athens, Georgia this year.
The magic between Terrapin and Left Hand began in 2008 after a beer festival, around midnight, when the two companies decided to do an annual collaborative brew. This July we are once again teaming up to create the next volume of the Midnight Project series. This year's collaboration has an agricultural theme featuring a product both states are known for…peaches! The 'Peaotch' is a peachy ale that is sure to please.
Style: Fruit Beer
Taste Expectations: Fruit peach flavor is nice and light in the finish. A real easy drinker.
Availability: 22oz bombers. Draft.  One time release.
7.2% ABV
pic: @aleyeahbeer