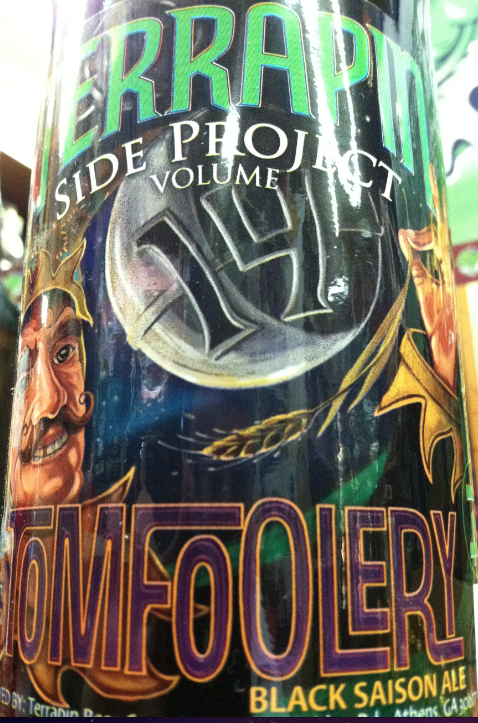 Edition #14 in Terrapin Brewing's Side Project series is arriving – "Tomfoolery" a black saison ale.  The color, like the flavor is uncharacteristic for this kind of ale.  Tomfoolery fits perfectly with Terrapin's experimental mentality.  Spike describes:
Made with a silly amount of rye, wheat and black malts, this dark spicy beverage will quench the thirst of any court jester in the land. We hope you enjoy our light hearted attempt at making this traditional style with foolish brewing behavior. Spike's Brewing Words of Wisdom: Beer is serious business…what you do after consumption often times is not.
Style: Saison
Hops: Golding, Willamette, Vanguard
Malts: Pale ,Vienna, Wheat Rye, DH Carafa III, Acidulated
Taste Expectations: Dark malts, coffee mix with fruit.  Spice shines throughout.
Availability: 22oz bombers.  Draft.  One time Side Project Release
7.2% ABV