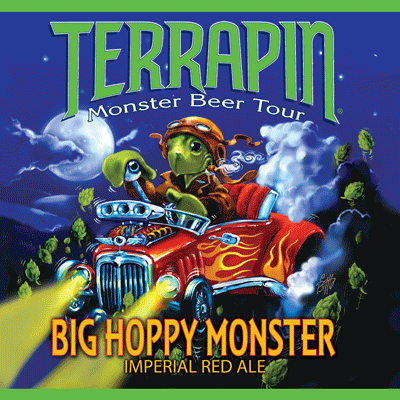 Per Terrapin:
This mammoth imperial red ale leads with a tantalizing hop aroma that is quickly complemented by an enormous malt backbone & finished with a multitude of hoppy goodness.
Annual Release: August
The high content alcohol of these beers make them perfect for cellaring…hide them away and pull one out for a special event 2-3 years later.
WATCH OUT! THIS MONSTER BITES!
ABV: 8.75%
IBU's: 73
O.G.: 21.3
Malt: 2-Row Pale, Munich, Crystal 20, Crystal 30, Crystal 45, Crytal 77
Hops: Warrior, Centennial, Cascade, Ahtanum, Simco (Dry Hop)