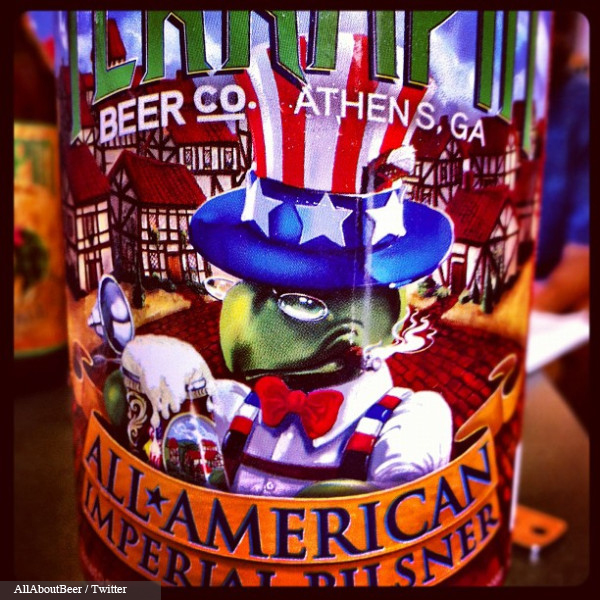 In honor of this years presidential election, Terrapin Beer Co's All American Pilsner returns from retirement. This year's batch is much bigger than ever before.  Speaking of beers out of retirement, you have an opportunity to vote to bring a Terrapin beer back from retirement.
The All-American Imperial Pilsner is the beer that has inspired all this democratic fervor at Terrapin. The AAIP began its career as one of the original members of the Monster Beer Tour. Originally released in 2005 as a 7.5% Pilsner with 75 IBUs, it was brewed withall American malts, hops, yeast, and water. Rich, malty, and with an extreme hoppy profile, this was truly a Terrapin-style Pilsner. The plan to bring the Pilsner back for the Presidential Election was born when the AAIP was retired. It softened the blow to the beer's many fans to know that it was not gone forever… just on hiatus! It's back now once again; representing classic German style but with anAll-American flair!
Style: Imperial Pilsner
Availability: 12oz bottles, Draft.
8.6% ABV, 80 IBUs 
About Terrapin: