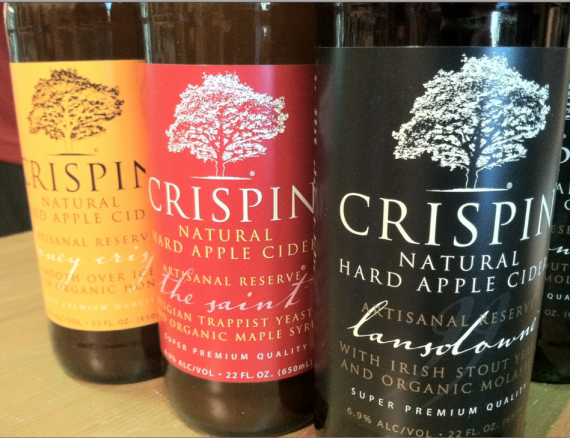 MillerCoors, owners of Tenth & Blake Craft & Import Division, have officially acquired Crispin Cider.  Crispin is based in Minneapolis, Minnesota and is the 3rd largest cider maker in the United States.   Crispin is young – and has only been in existence since 2008.
The U.S. cider market is only 0.5 percent the size of the beer market, but has nearly doubled in size since 2005 and grew at 26 percent last year compared with a declining beer market. MillerCoors sees significant growth potential as the UK cider market accounts for 17 percent of its national beer market.
The Crispin business will join MillerCoor's craft-and-import division Tenth and Blake, and ranks third in a U.S. cider market led by the Vermont Hard Cider Company and then second-placed Irish drinks group C&C (GCC.I) which bought Hornsby's last November.
While no price was published regarding this deal, it is estimated to be below $100 million.  Crispin will continue to be an independent division of Tenth & Blake.   [Reuters]