Topic Archives:
Smuttynose Smuttylabs Series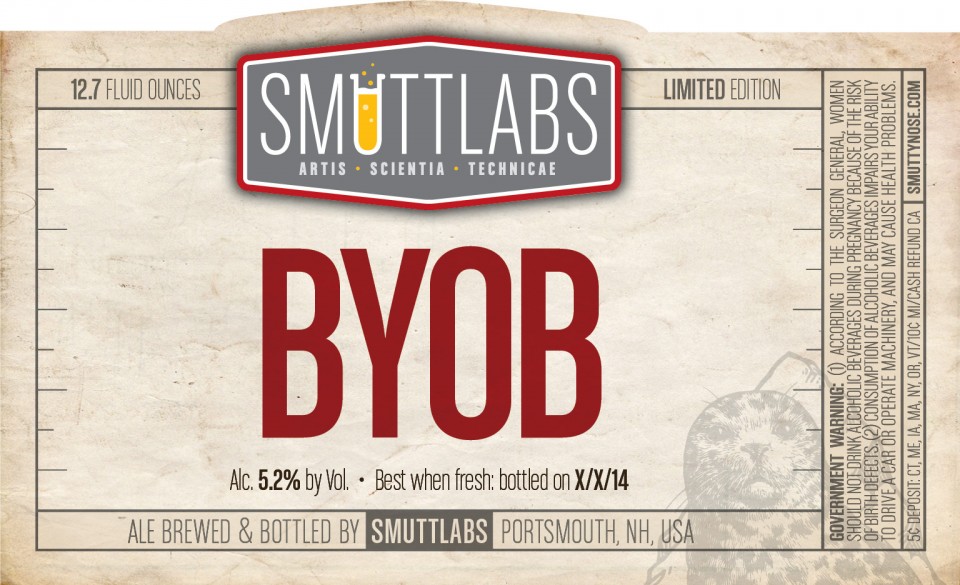 Smuttynose Smuttlabs BYOB, a new edition to the series.
Smuttlabs series got started as the Short Batch Series back in 2007. The experimental, small batch, and some times semi-regular release series reflects the brewery's desire to experiment.
Smuttynose Smuttlabs BYOB will be available in 12.7oz bottles.
Style:
Availability: 12.7oz bottles
Arrival: TBA
5.2% ABV