Topic Archives:
Hardywood Reserve Series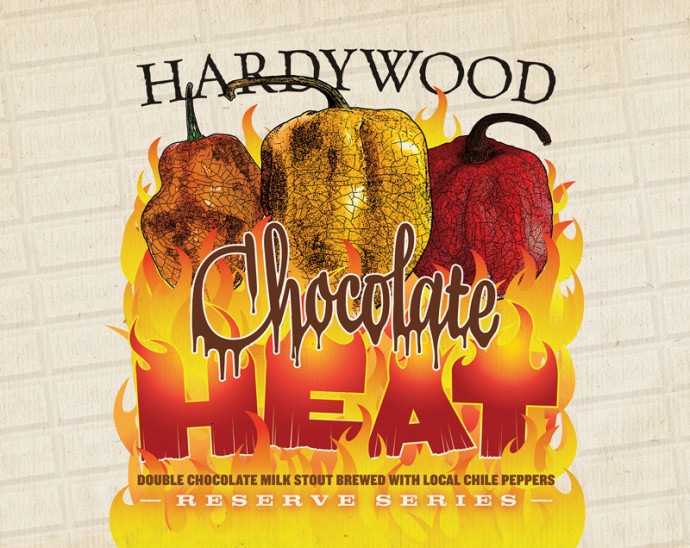 In less than a week, Hardywood (Richmond, VA) will give your sweet and and heat tooth (WTF) a challenge with Chocolate Heat. Does a double chocolate milk stout with chile peppers sound like it could suck? Didn't think so.
Luscious yet piquant, sultry yet fiery, Hardywood Chocolate Heat melds the dichotomy of semi-sweet chocolate and hot chile peppers into one insatiably seductive libation. Brewed with heaps of cacao nibs, some milk sugar and chocolate malts for a touch of chocolatey sweetness, and just the right amount of locally grown scotch bonnet and habanero peppersChocolate Heat will arouse your senses and tantalize your palate.
Style: Milk Stout (w/ Chili Peppers, Lactose)
Availability: 750ml bottles, Draft
Arrival:2/9/13
9% ABV, 50 IBUs