Topic Archives:
Belgian Scotch Ales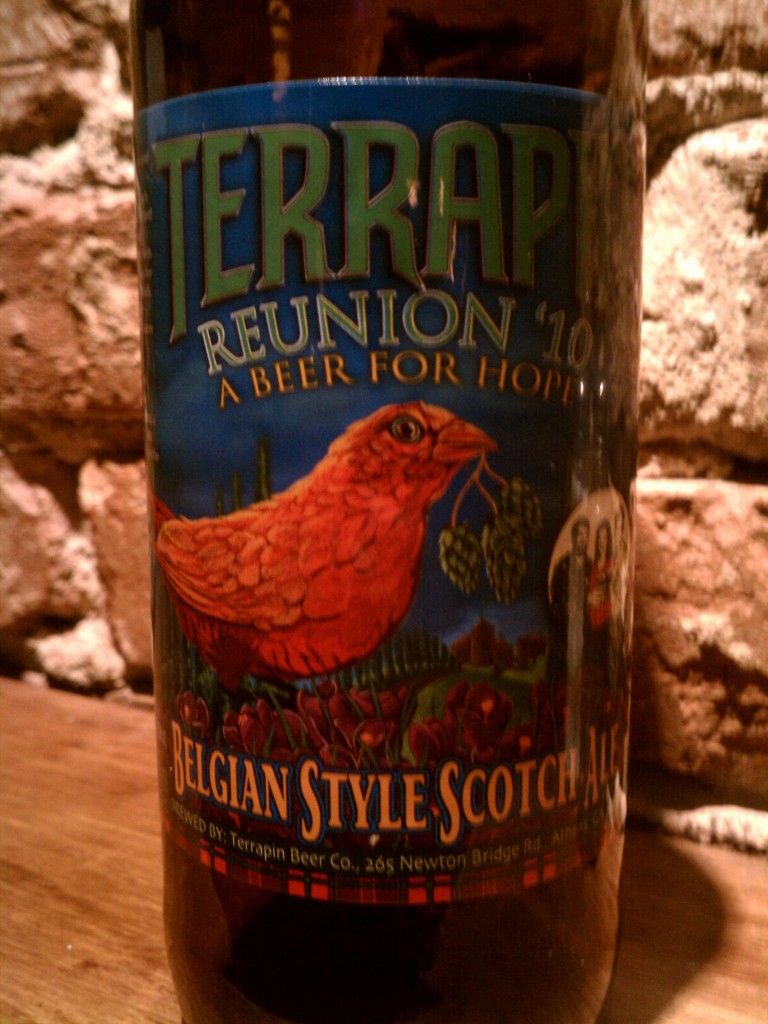 Every one was starting wonder when this beer was going to hit.  Well it's being delivered today.   Just to recap –
What is Reunion?  Virgina McLean, partner in the Reunion project, died from complications from multiple myeloma in June, 2007.   She had a fantastic quote"Cancer can cause my death, but it can only take my life if I give it that." Virginia is the inspiration for the Reunion project, a way to drink good beer and raise money for the Institute for & Bone Cancer Research.  100% of the proceeds go straight to IMBCR. (www.imbcr.org)  This Institute works to prolong the life of individuals suffering from the currently incurable form of bone cancer, and hopes to one day find a cure. This institute does not have a huge operating budget — and proceeds from this Reunion project really make a difference.
Reunion 2010 is Belgian style scotch ale.   It's brewed with 5 different malts, and hopped with Kent Golding.  A Trappist yeast was used on a scotch ale recipe… thus Belgian style scotch ale.
Availability —  22oz Bottles and Draft.  Draft will be featured at Taco Mac restaurants.
8.5% ABV
SBS Imports (www.sbs-imports.com) is a proud partner in the project also.  SBS is an importers of beers and ciders like Aspall and De Proef.  To read more, AND/or to donate  – www.reunionbeer.com and www.imbcr.org