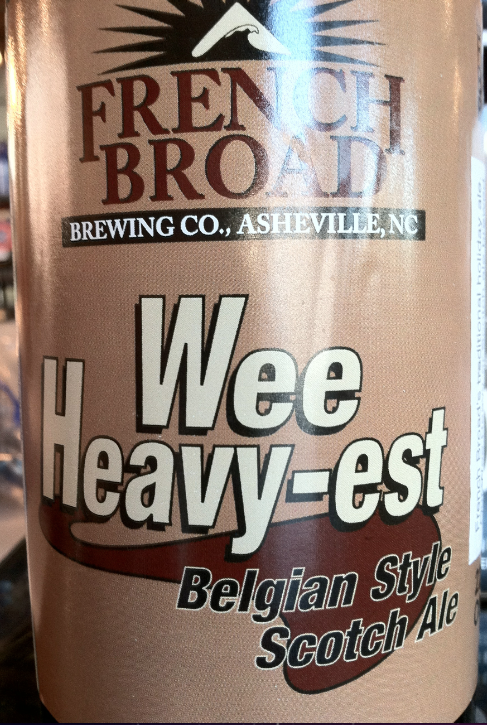 2011 marks the 3rd year of this release from French Broad Brewing (Asheville, NC).  Wee-Heaviest Belgian Scotch Ale is of course the Belgian edition of French Broad's flagship beer – Wee-Heavier Scotch Ale.
The brewers uses a Fantome yeast to "Belgianize" this scotch ale, along with streusel spalt hops.
Style: Scotch Ale/Wee Heavy
Taste Expectations: Big on malt, caramel with a touch of brown sugar.  Dark fruit & cherry surface from the Belgian yeast.
Availability: On tap at French Broad Asheville, 22oz bombers elsewhere. Winter seasonal release.
10.1% ABV