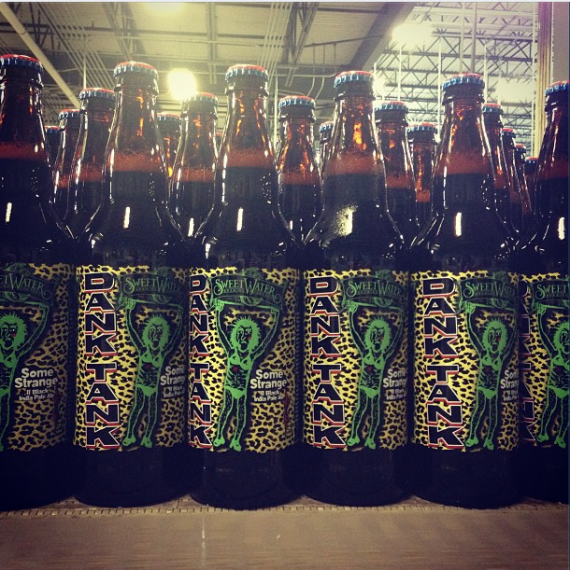 Yeah, it was delayed. A brewery undergoing an expansion like SweetWater Brewing in Atlanta, Georgia can expect some growing pains. The newest release in the brewery's Dank Tank Series (and first brew in the top secret, yet to be unveiled to the public) brewhouse has been bottled.
Soon you'll get Some Strange, a black IPA. Having had a taste off the tanks this week, know this – you are in for a treat. Imagine SweetWater IPA (bright and citrusy) with a dark/coffee complexity. Yeah- I thought you'd like that.
Get the low down on more Dank Tank releases.