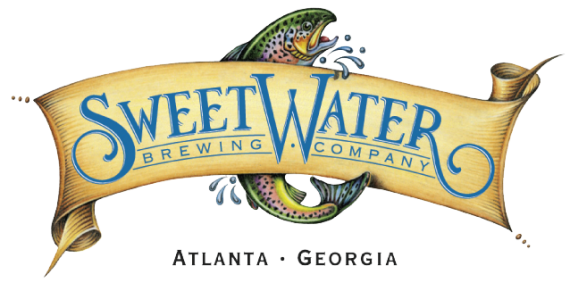 SweetWater Brewing turns 15 years old this year.  They have officially announced the release of an Anniversary Ale.  Huge party coming up in February.  For the beer, they got the gang back together- including co-founder Kevin McNerney (who brews at 5 Seasons Prado now.)  Expect an imperial edition of their original ESB recipe.  (Think a big motorboat.)
In addition to all those brews, we have our 15th anniversary ale on the horizon.  Feb 17th marks 15 official years for SweetWater, as we sold our first keg of beer out of the original Fulton Industrial Blvd brewery back on Feb 17th, 1997.  We are celebrating with a monster party at the brewery so we can break in our expanded brewery proper like on Feb 18th from 2 — 6, and with a special 15th anniversary ale.  Kevin McNerney, our co-founder and original Brewmaster, came back to the brewery to create this batch with Freddy Bensch, our Big Kahuna, Mark Medlin — our Brewmaster, Nick Nock, our Head Brewer, and Dock Rigsby, our Head Cellarman.  The 15th anniversary ale will be a giant version of our original ESB recipe — stay tuned for more details on that sucker.
Still waiting on Double D's triumphant return.  More details soon.