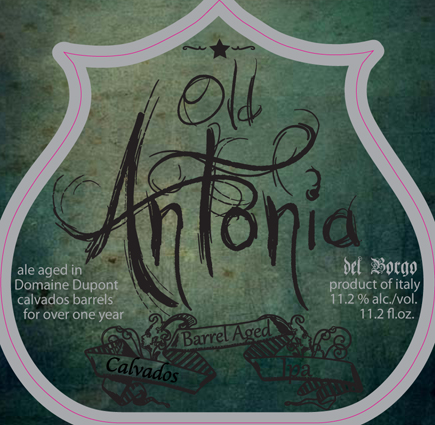 You've seen  "My Antonia" twice. Once in the U.S. under the Birra Del Borgo label, and once under Dogfish Head Brewing's label.  It started a collaboration between the 2 breweries (you'll see more about the brewery if they ever releases Brew Masters 6.) Sam Calagione brewed it at Borgo outside Rome, Italy, with owner/brewer Leonardo DiVencenzo in October 2008.
Headed stateside is a barrel aged Antonia – Old Antonia, coming this year.  Ratebeer describes Old Antonia as this:
Double IPA version of the My Antonia only avaible on keg. Made for the "Un Mare di Birra" beer cruise.  
Aged in Domaine Dupont calvados barrels (apple brandy) for more than a year.
Style: Imperial IPA (Barrel Aged)
Availability: 11.2 oz bottles
Arrival: TBA
11.2% ABV