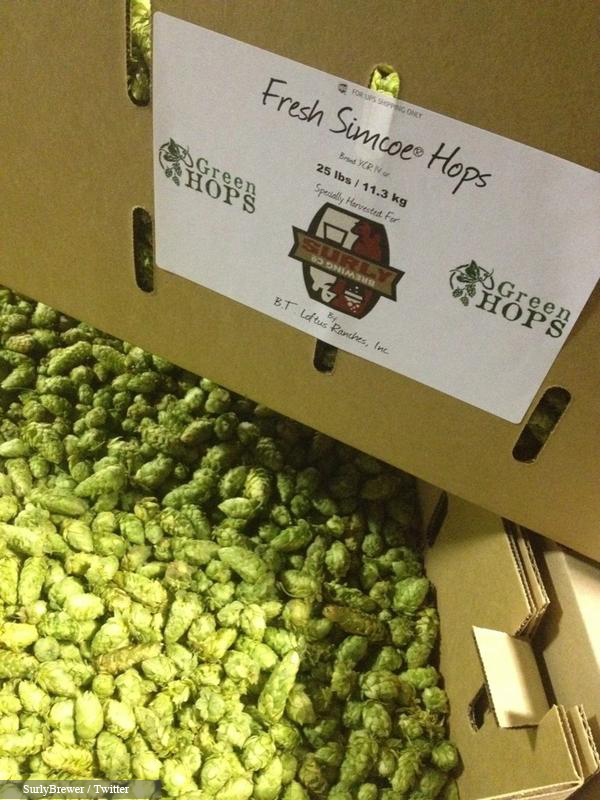 Surly Brewing (Minnesota) is busy packing Fest, and brewing Surly Wet. Wet is a popular "wet-hopped" beer made with simcoe hops picked from the vine in Yakima Valley and added to the brew in 36 hours.
About SurlyFest:
SurlyFest is brewed with three different types of Rye and a single variety of American Hops. Malted Rye, Flaked Rye, and Crystal Rye impart a distinctive biscuit flavor to the lush Vienna Malt body, and dry-hopping with Sterling Hops adds bright, floral hop aromas. A single hop, dry-hopped, rye lager bier? Ja!
About Wet:
4,800 lbs of hops picked fresh in Washington and shipped to Minnesota immediately. We brewed this beer three days later. This is a hop-forward beer, dry with subdued malt flavors.
Look for both of these offerings in Late Sept-October, 2012.