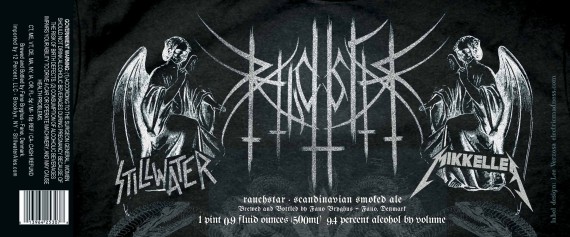 Stillwater Artisanal Ales has another collaboration with Mikkeller on the way.  This badass label is for Rauchstar Scandinavian Ale, a smoke beer.  After Mikkel Borg and Brian Stillwater met at a festival in the Netherlands, they collaborated on "Two Gypsies Our Side" saison.  Neither brewer has their own brewery.
Availability:  16.9 oz bottles
9.4% ABV
Stillwater is adding another beer the Import Series, typically brewed in Belgium.  Deprived is #5 – a Scandinavian Farmhouse Ale.  Brewed at Fano Bryghus – Fano, Denmark.  Other Import series beers include: Of Love & Regret, A Saison Darkly, Jaded, and Rule of Thirds.
Availability: 16.9% oz
9.4% ABV