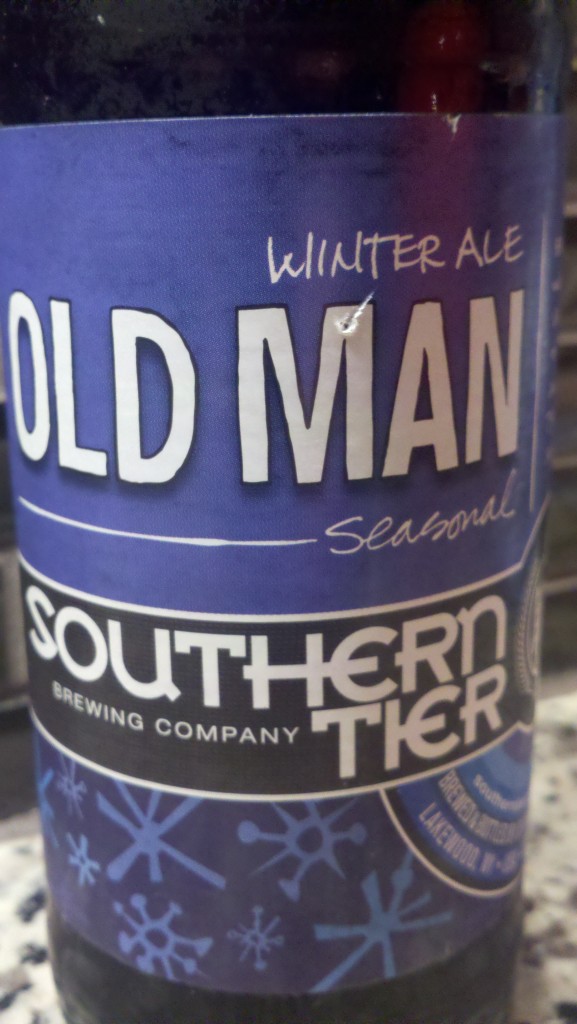 My only wish is that the temperatures would meet me half way here.  I want to drink fall & winter beers. In the cold where they belong.  Southern Tier Brewing (Lakewood, NY)  just brought "Old Man Winter" to join "Oat" in their seasonally lineup to help bring in the coming winter.  This strong ale will warm you up! Well, when you need to be warmed up.  Eventually.
Commercial Description:
With the onset of winter, the brewer's mind turns to providing warmth. For our winter seasonal, we offer a rich and complex amalgam of hops and barley that will put the feeling back in your toes and lift your spirits above the snow. OMW throws a deep and inviting hue with a thickness that clings to the glass and the warmth of an open flame. Because of its high alcohol content, Old Man is a heady brew that encourages sipping and pondering its essential richness. Drink it fresh now, or cellar a few bottles to see how this old man becomes wiser with age.
Beer Rundown:
Style: Old Ale
Ingredients: Unpublished – 3 different hops, 2 malts
Taste Expectations: Caramel, toffee, molasses.  Hops are floral, with some citrus.  Herbal.
Availability: 12oz/6pks.  Draft.  Fall/Winter seasonal.
Cellar: Yes.  Old ales are by nature "old" and cellared already. Under the right conditions this beer will mature well.
7.2% ABV