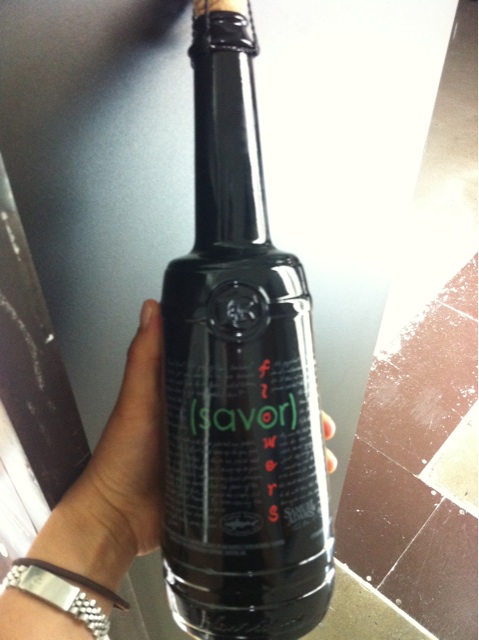 Dogfish Head have the world a sneak preview of the "Savor Flowers" bottle today.  Flowers is a collaboration brew between Sam Adams's Jim Koch & Sam Calagione from Dogfish Head.   Flowers will only be available at Savor in Washington D.C. in June.
Savor Flowers is brewed with dried red & white rose petals, plus 2 other kinds of roses.  The hops are experimental, known only by a name "369."  As if the beer needed to be a bit MORE unique, this floral offering is aged in a special whiskey barrel dear to Jim Koch, one he aged a triple bock in back in the '90s.

Total production is limited to 30 barrels.
10% ABV