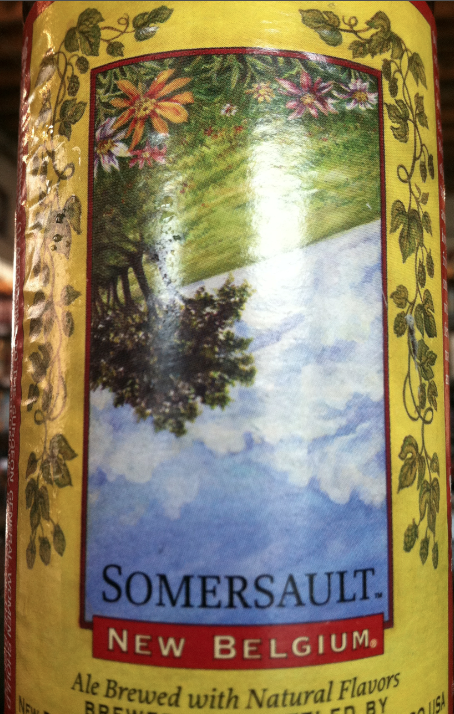 You're going to start seeing New Belgium Brewing's Somersault on shelves if you haven't already.  Somersault is new by New Belgium, replacing Skinny Dip.  Skinny was once called loft before it was changed to Skinny Dip in 2006.  Somersault arrives for summer, lightly spiced with apricot & ginger.
Somersault Ale was designed to be a fun roll around on the tongue while requiring only the minimum of palate gymnastics. In other words, this perfect summer lounge around beer is ridiculously fun and easy to drink. Even though the second Somersault goes down as effortlessly the first, our brewer Grady actually has quite a few remarkable notes at play in the nose, flavor and mouthfeel. There is an opening brace of citrus aroma from Centennial hops, a soft apricot fruitiness tucked into the flavor, a fresh snap from a sliver of ginger root, finished with oats in a long cool mash. Color is blonde with a suggestion of cloudiness. Somersaults all around!
Style: American Blonde Ale
Hops: Centennial
Malts: Pale, Caramel, Oats
Extra: Ginger, apricot
Taste Expectations: Fruity, citrus, light malts.  Floral, herbally, light.
Availability: 12oz/6pks, Draft. May-September. Seasonally.
5.7% ABV