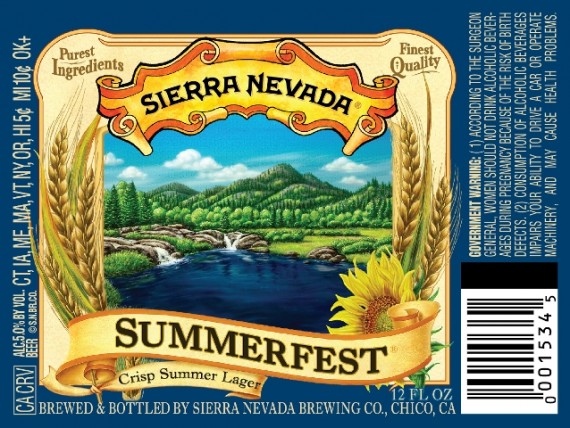 Sierra Nevada Summerfest. 
Our Summerfest® is a refreshing, pilsner-style lager. Its incredible smoothness comes from an extra-long lagering period. Lighter in body than our ales but just as complex in character, Summerfest® quenches your thirst with big aroma and a tangy hop bite.
Style: Pilsner
Hops: Perle, Saaz
Malts: Two Row Pale, Munich
Yeast: Lager
Availability: 12oz bottles, Draft. Late Spring, Summer. Seasonally.
5% ABV, 28 IBUs