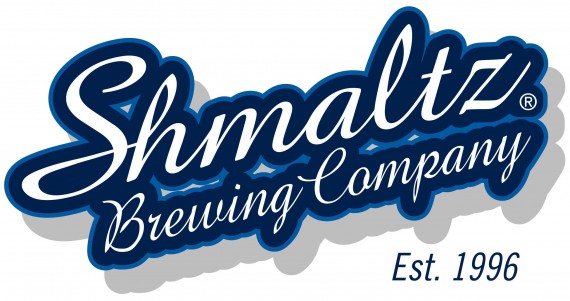 Shmaltz Brewing has had a great 2011.  Jeremy Cowan's book Craft Beer Bar Mitzvah went national in October, a second menorah pack was released, collaborated on Renunion, and more.  Check out this run down of Shmaltz 2012 rundown. 
Hop Manna® (Dry Hopped, Test Batch Number 4, 6.8% ABV February – June 2012)
All ye who are wondering the vast Macro Beer Desert, thirst no more! Introducing Hop Manna® — the first-ever single IPA from HE'BREW Beer® and a gift from the Craft Beer Promised Land. Hop Manna® is the answer to hop heads' prayers for a delicious IPA bearing floral and citrus goodness. At 65 IBUs and 6.8% Alc., Hop Manna® is crafted to provide session after session of hop nourishment, from our Tribe to yours, enjoy!
Malts: Specialty 2-Row, Wheat, Munich, Vienna, CaraMunich 40. Hops: Warrior, Cascade, Citra, Amarillo, Crystal, Centennial. Dry Hop: Centennial, Cascade and Citra.
Barrel-Aged Funky Jewbelation® (March – April 2012):
The sixth member in the Limited Engagement Barrel-Aged series, Funky Jewbelation® will feature a blend of six Shmaltz beers aged in bourbon and rye whisky barrels for 2 to 14 months depending on the style, and will dance in at about 9.5% alc. Past barrel-aged all-stars also include 2010 Great American Beer Festival Silver Medalist HE'BREW R.I.P.A. on Rye®; 2011 World Beer Championships Gold Medalists HE'BREW Vertical Jewbelation® and Barrel-Aged Human Blockhead®; and the 99-rated (on RateBeer.com) HE'BREW Genesis 15:15®, a 15% ABV barleywine brewed with grapes, figs, dates, and pomegranates, which was released in Fall 2011.
Reunion: A Beer for Hope '12® (July – August 2012)
Teaming up as a brewing partner with Terrapin Beer Company and Alan Shapiro of SBS Imports, Shmaltz will participate for the second year in creating Reunion Ale '12: A Beer for Hope®. Now in its sixth year of production, Reunion® is brewed annually in memory of Virginia MacLean, a dear friend of Alan Shapiro (founder of SBS Imports) and Pete Slosberg's (creator of Pete's Wicked AleTM) and a dedicated cancer research supporter who lost her own battle with Multiple Myeloma in 2007. It was her wish to raise funds and awareness on behalf of the Institute for Myeloma & Bone Cancer Research, and a portion of the proceeds from Reunion Ale '12® is donated directly to the IMBCR. The Reunion project has raised more than $130,000 for the IMBCR through bottle and draft sales of Reunion®, retailer fundraising events, and private donations.
Jewbelation Sweet 16® (November 2012 – January 2013)
Brewed with 16 malts, 16 hops, and soaring to 16% alc, Jewbelation Sweet 16® marks Shmaltz's sassiest anniversary ale to date. Since its inception in 2004, Shmaltz's Jewbelation® series has been touted by critics receiving top accolades including multiple Gold Medals from the World Beer Championships and "5 Stars" from Celebrator Beer News. Imbibe Magazine named Jewbelation 14® one of the "Top 50 Beers in the World." Jewbelation 14® even won "Best Christmas Beer" in a blind holiday tasting from Northern California's, SF Weekly.
2011 Recap:
National Book Launch: In October 2011, Shmaltz proprietor Jeremy Cowan teamed up with Small Press United, a subsidiary of Independent Publishers Group (IPG), to distribute nationally his debut book: Craft Beer Bar Mitzvah: How It Took 13 Years, Extreme Jewish Brewing, and Circus Sideshow Freaks to Make Shmaltz Brewing Company an International Success. Craft Beer Bar Mitzvah garnered critical praise from many distinguished media outlets including Esquire.com, MensHealth.com, CNN.com, VillageVoice.com, All About Beer, Celebrator Beer News, NW Brewing News, Chicago Tribune, NBC Philadelphia, St. Louis Post Dispatch, Baltimore Sun, San Jose Mercury News, Creative Loafing, Jewcy, TheForward.com, Philadelphia Jewish Exponent, SF Weekly, 7×7.com, TheStreet.com, and others. Philly Beer Scene touts Craft Beer Bar Mitzvah as "a new found favorite," and notes that "Cowan's experiences and anecdotes are not only entertaining; they are inspiring for anyone with passionate and meaningful goals in life." Men'sHealth.com says, "Craft Beer Bar Mitzvah is a must-read for beer fans looking for a way to stand out in the rat race."
Currently On Shelves Nationwide (Annual Release, New Packaging Launches January 2012): Witness the Evolution of Shmaltz's First Creations! Introducing a new recipe and packaging design for Genesis Dry Hopped Session Ale® and new packaging for Messiah Nut Brown Ale®, two beers that helped bring Shmaltz Brewing from a self-distributed start-up to one of the most creative and respected craft brewing companies in America. For all the beer geeks out there, here are the stats:
*Genesis Dry Hopped Session Ale® – Malts: Specialty 2-Row, Munich, CaraMunich 40, Wheat, Dark Crystal. Hops: Warrior, Centennial, Cascade. Dry Hop: Centennial, Cascade, Simcoe.
*Messiah Nut Brown Ale® – Malts: Specialty 2-Row, Carapils, Dark Crystal, Chocolate, CaraMunich 60, Kiln Amber. Hops: Warrior, Cascade, Liberty.