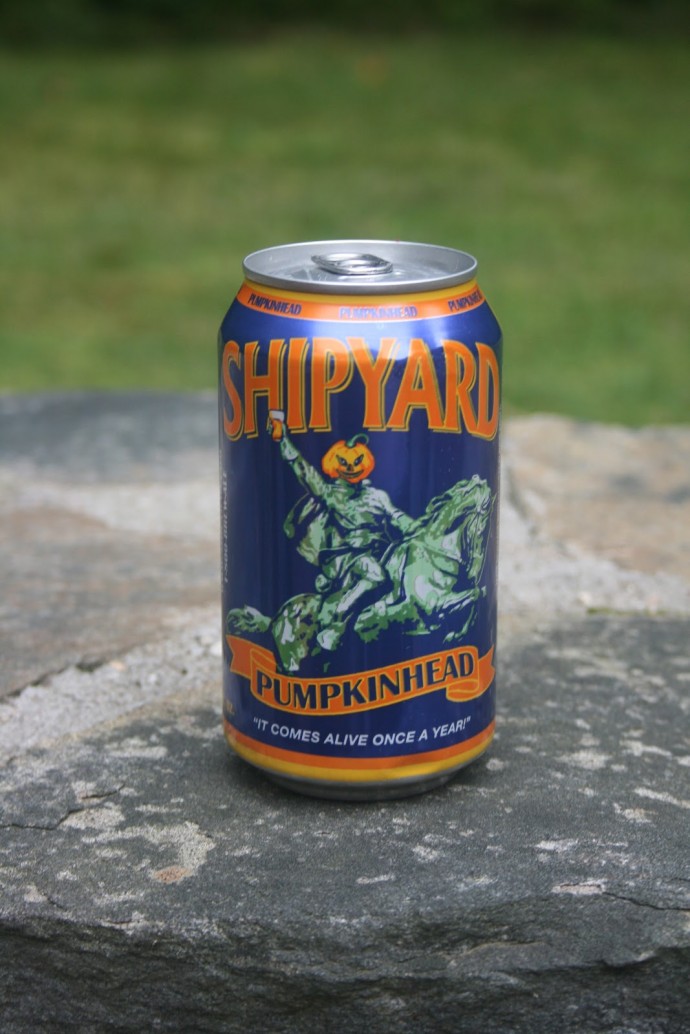 Shipyard Brewing Company (Portland, ME) has officially released Pumpkinhead Ale in cans. Pumpkinhead (bottles) and Smashed Pumpkin have both arrived in Shipyard markets in bottle and draft. This is the second canned offering by Shipyard – Export cans hit shelves earlier this summer.
Style: Pumpkin Ale
Hops: Willamette, Hallertau
Malt:  2-Row British Pale Ale, Light Munich, Malted Wheat
Yeast:  Top-Fermenting English
First markets: CT, FL, MA, ME, NH, RI, and VT. More markets to come.
Availability: 12 oz bottles, Draft. 12 oz cans.  Fall seasonal.
5.1% ABV