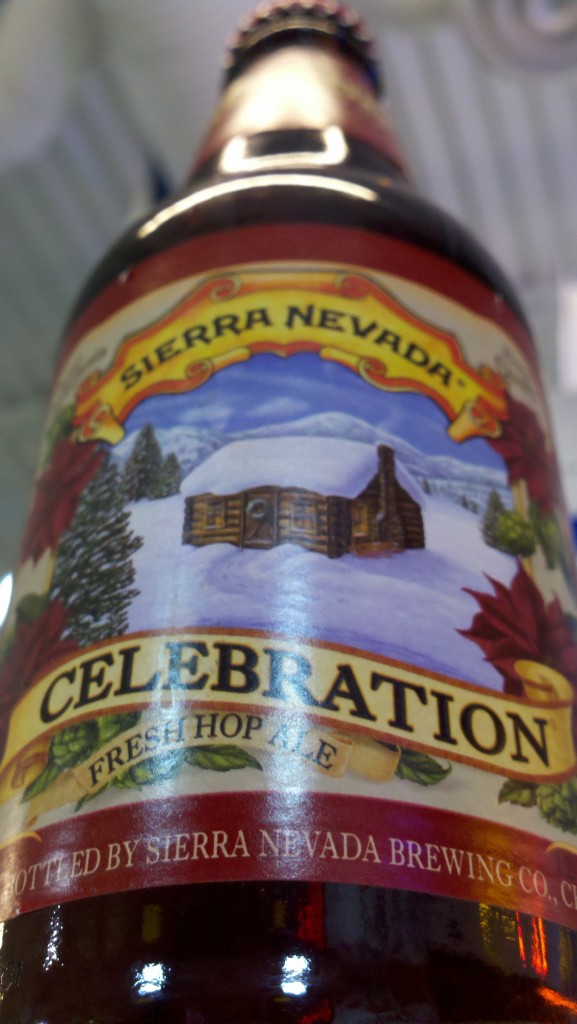 Sierra Nevada Brewing (Chico, CA) has spent 2010 celebrating their 30th year of brewing.  Their anniversary ale has been retired, but their Celebration Ale will live on.  This fresh hopped ale celebrates the coming of the winter season, Christmas and the holidays, and the year as it draws to a close.
Commercial Description:
The long, cold nights of winter are a little brighter with Celebration Ale. Wonderfully robust and rich, Celebration Ale is dry-hopped for a lively, intense aroma. Brewed especially for the holidays, it is perfect for a festive gathering or for a quiet evening at home.
Beer Rundown:
Style: American IPA
Hops: Chinook (Bittering) Cascade & Chinook ( Finishing/Dry Hop)
Malts: 2 Row Pale, English Caramel
Taste Expectations: Hops are citrusy, herbal, resiny.  Some pine.  Bitter finish to this beer. In the best of ways. A great IPA to round out the year.
Availability: 12oz/6 pks.  12 pks.  22oz Bombers. Draft.  Winter seasonal.
6.8% ABV
65 IBU's