Topic Archives:
Wet Hopped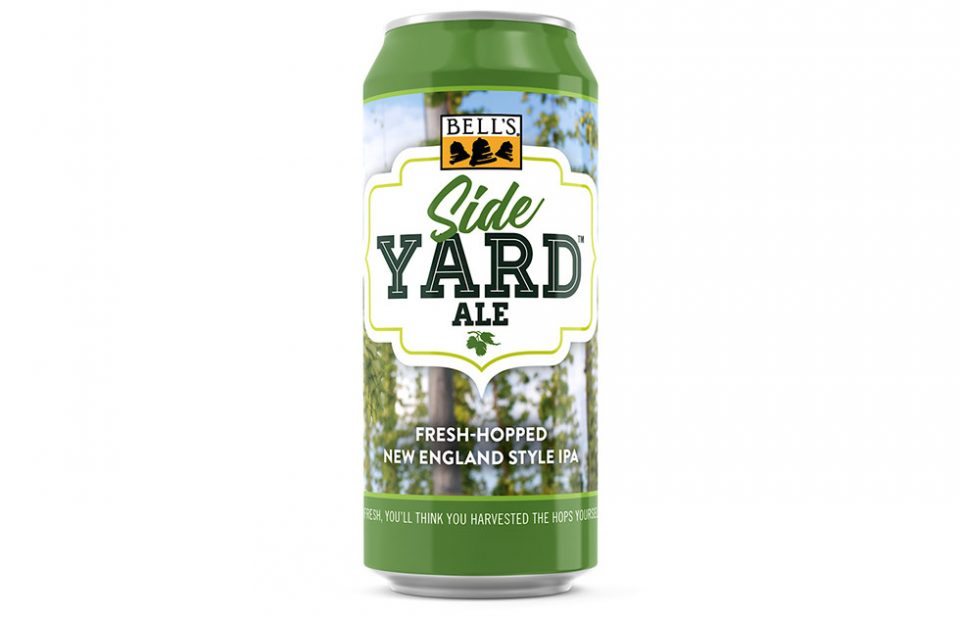 Bell's Sideyard Ale debuts this fall, a fresh-hopped New England style IPA.
This hazy new IPA uses fresh Chinook hops grown next to the Comstock, Michigan production brewery.  The 16-ounce 4-pack of cans will feature different artwork depicting the brewery's beloved Hop Yard.
Bell's Sideyard Ale will be exclusively available in the brewery's Eccentric Cafe location in downtown Kalamazoo.
Style: Hazy IPA (Wet Hopped IPA)
Hops: Chinook
Availability: 16oz Cans. Eccentric Cafe Only Release.
Debut: Early October 2018
6.8% ABV