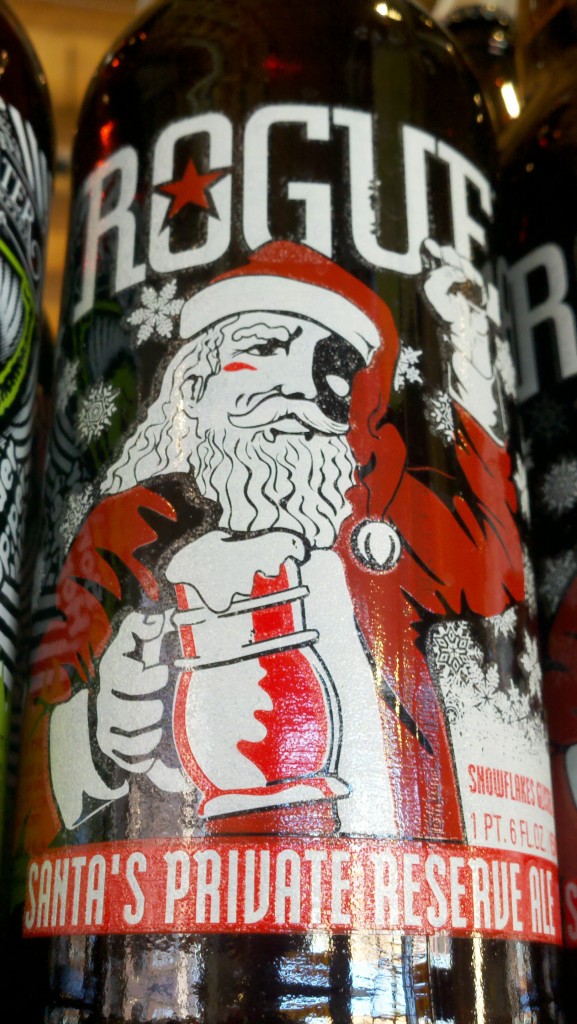 Rogue loves Santa.  Santa loves beer.  Well, my idea of Santa loves beer anyway.  This seasonal is actually not a winter warmer, but a red ale.  Perfect for Santa.
HISTORY
Rogue's annual holiday offering, Santa's Private Reserve, is a variation of the classic Saint Rogue Red, but with double the hops–including Chinook, and Centennial, and a mystery hop called Rudolph by head brewer John "more hops" Maier!
Beer Rundown:
Style: Amber/Red Ale
Hops: Centennial, Chinook, Rogue Farm Revolution, & Freedom
Malts: Carastan 30-37 & 13-17, Crystal 70-80 & Rogue Micro Barley Farm Dare & Risk
Taste Expectations: Roasty, & malty.  Touch of spruce.   Herbal hops.  Unique yeast profile.
Availability: 12oz/6pks. 22oz Bombers.  Draft. Nov-Dec, Seasonal.
6% ABV