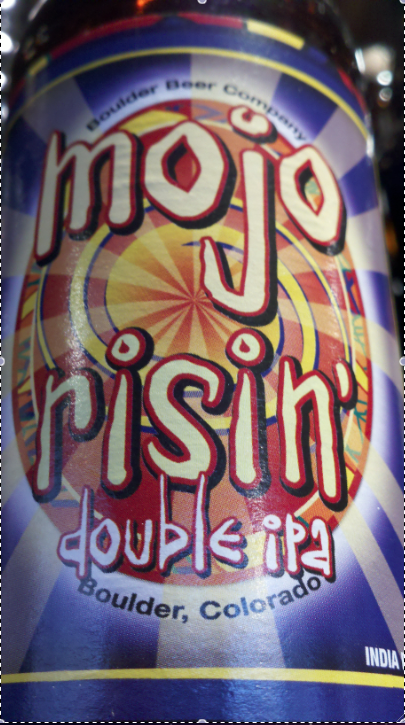 The imperial IPA by Boulder Beer Company has made it's seasonal return.  Mojo Risin is the hoppiest beer in Boulder's lineup.   It's Mojo IPA with an extra kick.  Grab a glass and enjoy.
Commercial Description:
Only 120 precious barrels were brewed, adding more than half a ton of extra malt and twice the amount of Amarillo hops, so prepare your self for a full sensory explosion. The double dry-hop addition elevates the grapefruit-like aroma and flavor to an outrageous intensity, while the added malt raises the alcohol level from 7% all the way to 10% by volume.
Style: Imperial IPA
Taste Expectations: Citrus, & grapefruit hops.  Light sweet malts to finish. More aggressive than Mojo IPA.
Availability: 12oz/6pks. Draft.  January, Seasonally.
10% ABV