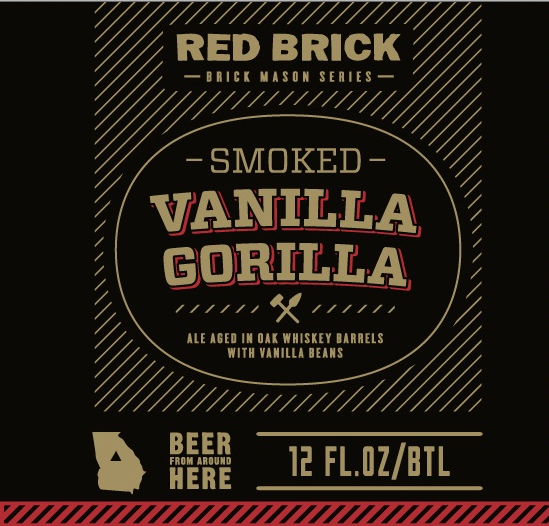 Edition #3 in Red Brick Brewing's Brick Mason Series is not far away.   The brewery has taken Vanilla Gorilla and added a little twist for the series release: smoked vanilla beans and a little barrel aging for good measure.
Fox Brothers BBQ in Atlanta, Georgia smoked the vanilla beans used in Gorilla.  The base beer is Red Brick oatmeal porter.  The barrels, Jack Daniels.  Gorilla follows on the heels of  Double IPA, and 16th Anniversary.  The last release this year in the series is slated to be and Old Ale.
Availability: 12oz bottles, Draft.
Arrival: TBA
7.5% ABV (estimated)