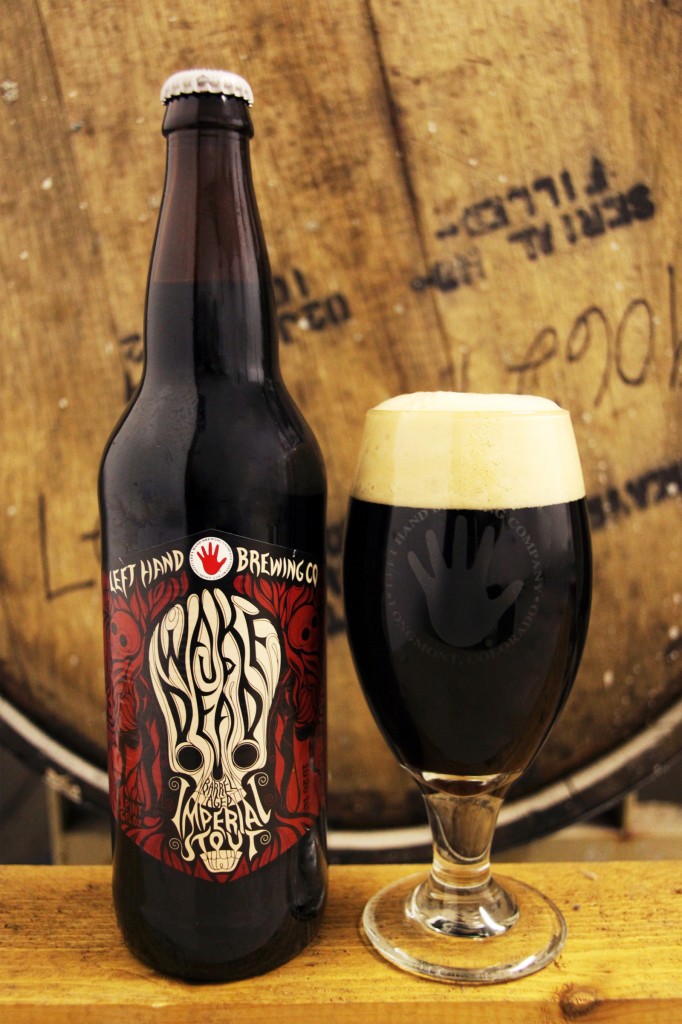 Left Hand Brewing (Longmont, CO) sent out a press release yesterday about their upcoming beer "Wake Up Dead".  It's a barrel aged Russian imperial stout.  I cut the info about Fade To Black out, as this is a post about wake up dead!  Check out the info :
Left Hand Fade(s) to Black & then Wake(s) Up Dead
Longmont Brewery releases beers to fight SADness (Seasonal Affective Disorder)
(Longmont, CO) – Yet creeping into your bedroom & slipping into bed to hide from your own darkness won't lessen the pain, as the shortest day of the year is quickly approaching. The night is long, but the morning does arrive. You've woken up dead. You're in ruins. On the brink of catastrophe. But don't be discouraged. You are ripe for a revolution! But like the Bolshevik Revolution of the early 1900's, Wake Up Dead, our 10.2% ABV barrel-aged Russian Imperial Stout doesn't happen overnight. Patience is required. Wake Up Dead hibernates in our cellars for 12 months in Heaven Hill Brandy Barrels before being blended to woody perfection. Hints of raisins, cherry, licorice and toffee, followed by earthy, herbal hop notes rise up, joining you in your fight for the hope of a better life.
More about Barrel Aged Wake Up Dead
Part of our Big Mo Series of limited edition beers, Barrel Aged Wake Up Dead is brewed every 2 years, so it will re-appear in 2012 in oak barrels yet to be disclosed. It is very limited, as we only brewed 100 barrels. Non-barrel aged Wake Up Dead in 22oz bombers will be on shelves starting in 2011.Available in 22oz bombers and kegs, and distributed throughout Colorado, Arizona, New Mexico, Texas, Nebraska, Oklahoma, Kansas, Kentucky, Indiana, Ohio, Michigan (western only), Wisconsin, Minnesota, Missouri, Illinois, Massachusetts, New Jersey, Pennsylvania, Virginia, New York, Washington, Alabama, Florida, Tennessee, Georgia and North Carolina.